Get to know the principles that drive the team behind MyBookkeeperService. Our dedication to these three principles is how we can provide outstanding service to our clients.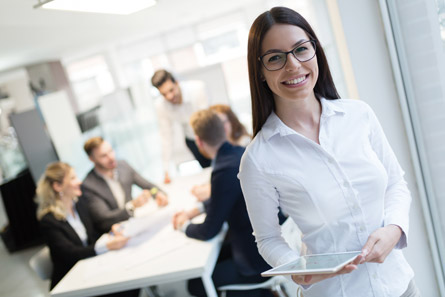 A BRIEF DESCRIPTION

OF MYBOOKKEEPERSERVICE
Office & Bookkeeping Services, LLC
MyBookkeeperService is a full-service, professional bookkeeping firm in McKinney, Texas. We offer cost-effective, top-quality bookkeeping services to small businesses and start-up companies that don't need a full-time bookkeeper but do need help with their books. We are experts in using QuickBooks and other accounting software. With us, you can focus on your business while we efficiently and accurately manage your finances.
Our goal is to provide our clients with exemplary service, giving them the help that they need. We tailor our services to your particular needs. In so doing, we help keep small businesses in business.
We are committed to three underlying principles that guide us in delivering outstanding service: 
These principles drive us to render professional, responsive, top-quality service that will help your business soar. Our dedication to these values is part of the reason we are one of the leading firms in our area.